The "3 P's" of Passive Real Estate Marketing
Adam the agent (fictional character for this purpose) may have been in the business for 25 years or 2. For the sake of this story, all that matters is that everything he knows, he has taught himself, or has learned from a broker, mentor or his peers. He's a hard working agent and does his best with what he knows. And until recently, most people have been happy with his services. Most people have learned the standard of real estate service in a similar way. Their parents, their neighbors or friends had what they consider to be a good experience so the name is passed on (referred) to the next and so on and so on.
The game is changing. What's interesting is that technology has so rapidly evolved (and continues) yet, the innovation used to market and sell a home really hasn't. The technology and tactics are there. The various strategies are plentiful. Few are effectively executing. There was once a time when local market knowledge, tenacity and the number of listings held by the agent determined the success of a Realtor. Today's consumers (should) expect even more.
Since Adam truly is a good agent and he does in fact deliver a good quality service to his clients, I'm going to give him an extra "P". So let's break down the 4 P's of Real Estate:

Put a sign in the yard
Look, I'm not knocking yard signs. They are a part of the industry that probably won't leave anytime soon. Although, they may soon be complimented with Augmented Reality, which would be awesome! Adam does a good job and puts some flyers in a flyer box, has his phone number on the sign (and more than likely his headshot!) and is excited for the opportunity to chat with people passing by! Here are three simple tips that would help Adam to improve his strategy and the experience for the buyer.
Since you're limited in how you can market on a flyer, include some basic information about the home, but leave enough out so the buyer wants more. Provide a link the buyer can easily type into their phone and find ALL the information about that property, as well as a proper way to contact you (Adam) directly.
Include the link on the sign or on a sign rider. There are plenty of people that won't get out of the car but will park in front of the house and scour the internet in search of the listing. Provide a link that they can see from the sidewalk that directs them to ALL the information about that property as well as a proper way to contact you (Adam) directly.
Don't use a QR code. I know you think it's techie and cool, it's not. It's dumb and could potentially cause a traffic problem. Make sure the link is something that they could remember and check out later in case they don't have time to stop and take note.

Professional Photography (the extra P)
I am constantly surprised by the number of listings I see that DO NOT use professional photography. But like I said, Adam has enough market knowledge and marketing experience to know that a good first impression is really important. He shows up, stages the home a bit and let's the professional photographer do their thing. Pictures are in and it's time to move on to step 2! And here is where the innovation dies.
Put the home on MLS
Putting the listing on MLS is not the last step for "marketing your home online" yet this is a lot of our competition's value proposition. The pitch goes something like "and I will obviously put your home on the MLS, so that your home is exposed to ALL of the buyers in the marketplace". On the surface, that seems like something that is really important. And it is. It's a piece of the puzzle that cannot go missing. The client isn't a licensed agent. The client can't put their own home on the MLS and so they need Adam to do that for them. Adam assures them that with the combination of Professional photography and MLS, the home is sure to sell for their asking price and....

Prays that it sells
The reality is that (assuming the property is desirable and clear of any real issues) everything that Adam has done so far will probably net an offer. The problem is that you're entering into the process of marketing your home in a state of hope, not certainty. That's an uncomfortable place to be. There's little strategy involved and at this point you are at the mercy of "if it's meant to be". In this market, your home will sell. Adam will know how to handle himself through the transaction and will probably negotiate ferociously on your behalf. The risk is, that may take a little while (time typically = money in Real Estate) and you'll never really know what COULD have been. Nothing is more antagonizing than regret.
There's a better way
I won't give Adam all our tips. The truth is that until consumers sharpen their senses in terms of marketing and selling real estate, he doesn't really need them. Adam will probably do just fine in the business. He will continue to charge a normal-slightly discounted commission, offer hands on service (by literally doing everything himself) and will rely on wowing his client with his tenacity and personality. After all, he is a good salesperson. But he's tired and the consumer still (even with the discount) didn't get the best bang for their buck.
Active Marketing
When it comes to marketing, we never sleep. We are constantly testing, advertising, actively working on marketing our listings and our services. We understand that all things being equal, marketing wins. All things not being equal, marketing still increases the odds for a win
I think the bottom line is this: don't settle for passive when active is an available (and affordable) option. Our clients sell their homes faster and for more money than the average agent's client. So WHY settle for the status quo when luxury grade marketing literally just a phone call away.
Want to learn more?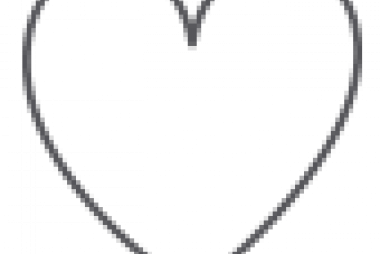 Our clients love us
Read what our "clients for life" have to say.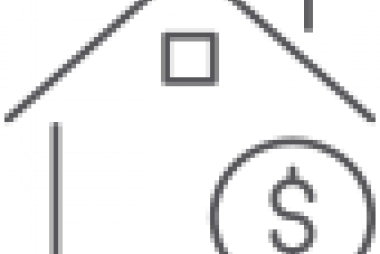 Need to sell first?
See how we make your home stand out.