Roseville's Favorite Walking Running Biking Trails
Welcome to Roseville, the beautiful city located in the heart of California. Are you looking for the perfect outdoor activity to stay fit and healthy while enjoying the breathtaking scenery? Look no further than Roseville's favorite walking, biking, and running trails! With a variety of routes ranging from easy to challenging, these trails offer something for everyone.
Whether you're an avid runner, a casual biker, or just love to take a leisurely stroll, Roseville's trails are the perfect way to explore the great outdoors and stay active. So grab your sneakers, bike helmet, or walking stick and hit the trails to discover why Roseville's outdoor recreation options are some of the best in the state!
Maidu Regional Park
For a perfect weekend walk with the family, visit Maidu Park where you can find the Museum & Historic Site. Tour the ancient Maidu Indian village site (#45) to see petroglyphs and bedrock mortars. And be sure to catch the trail next to the Center and walk through the interior of the park (outlined in orange), or around the outer edge of the park (outlined in blue), for a 2 mile loop.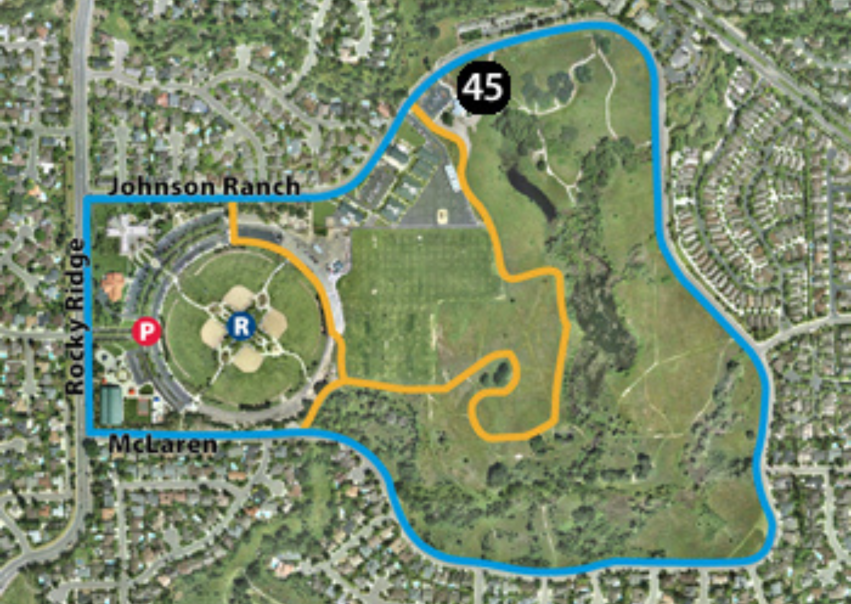 Dry Creek Trail
This is a 3.17 mi trail in Roseville, that is both dirt and paved. This wonderful trail can be used for walking/running, and biking to enjoy the beautiful wildlife. The trail has a total ascent of 13.84 ft and has a maximum elevation of 113.98 ft. This trail runs for nearly 7 miles along Dry Creek, passing through several parks and neighborhoods. The trail is paved and offers scenic views of the creek and surrounding wildlife.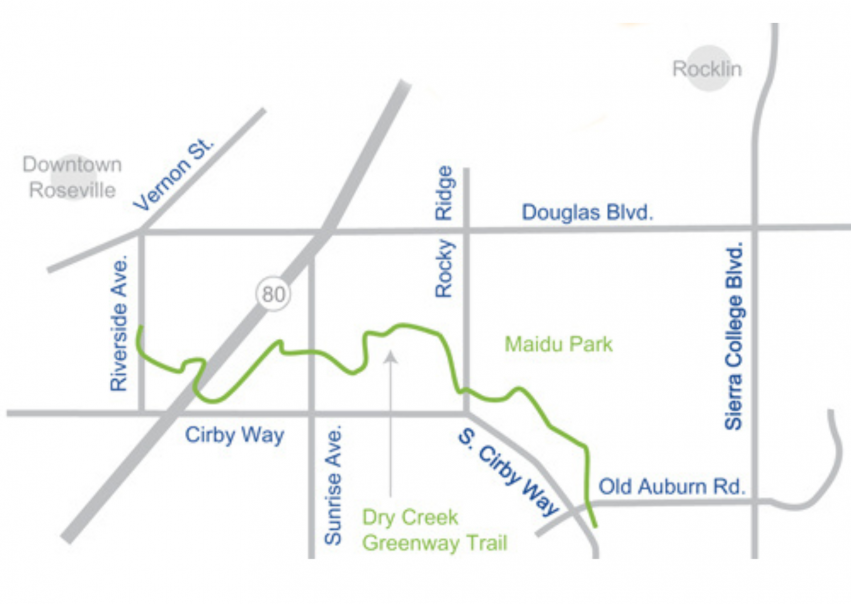 Miners and False Ravine Trails
You'll find this trail at Sculpture Park behind The Home Depot on North Sunrise in Roseville. Go through some of Roseville's most beautiful open space and wetland areas. Choose to take the Miner's Ravine Trail which leads to Sierra College Boulevard, or take the False Ravine Trail. Make a stop at Piches Park and enjoy a picnic or a game of basketball. Both trails are nearly 3 miles one-way.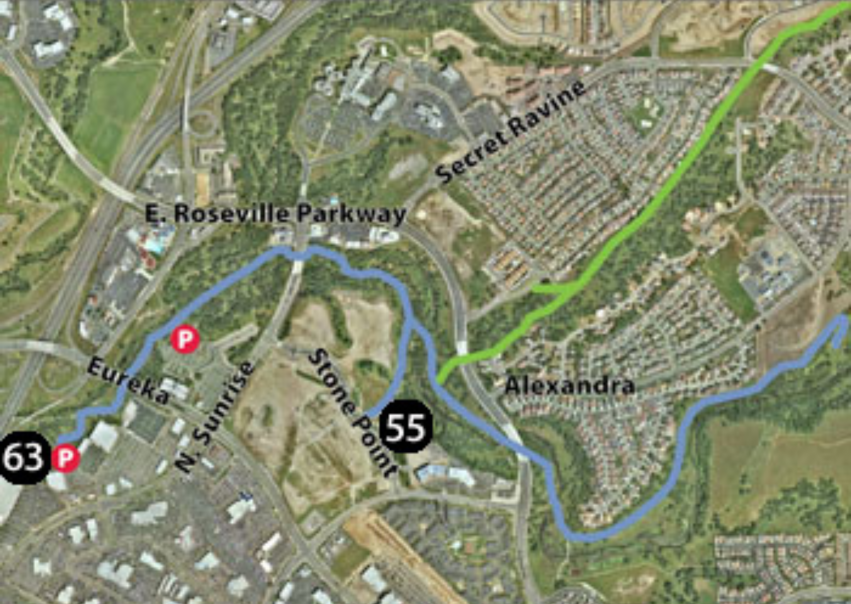 Pleasant Grove Creek Trail
Find the south branch of the Pleasant Grove Creek Trail at Veteran's Park and walk/run/ride through beautiful open space and majestic oak trees. The one-way trip between Veterans Park (#71) and Blue Oaks Park (#5) is 1 mile. You can stop along the trail to spend some time at Baquera Park (#2). The trail is mostly flat, with some gentle inclines, and is paved for most of its length. In addition to its natural beauty and accessibility, the Pleasant Grove Creek Trail is also a popular destination for fitness enthusiasts.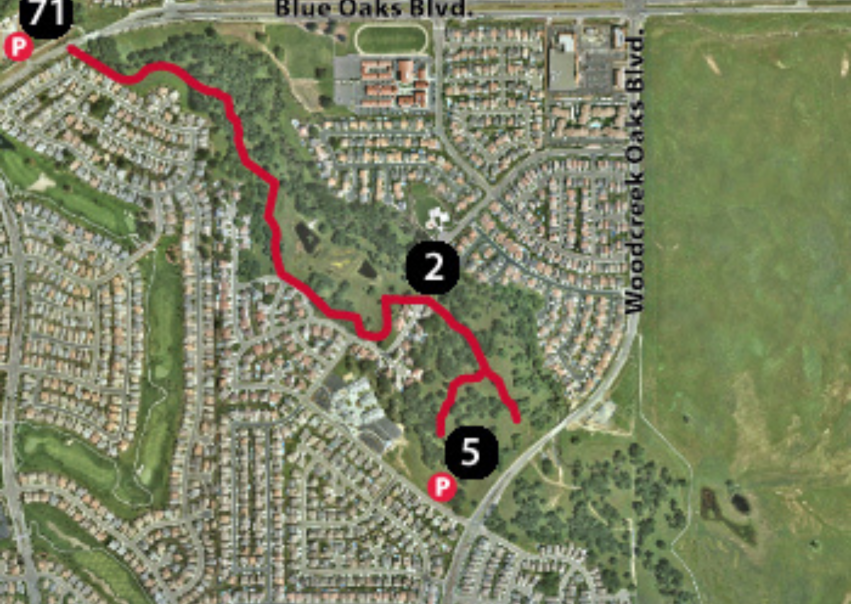 Want to keep up on what is happening in the neighborhood?
We email over 250 neighbors each month so that they know what's going on in Highland Reserve or in Roseville.
I agree to be contacted by The Goolsby Group at Real Broker via call, email, and text. To opt-out, you can reply 'STOP' at any time or click the unsubscribe link in the emails. Message and data rates may apply.
We respect your inbox. We only send interesting and relevant emails.