6 Blogs to Read Before You List Your Home
If you're like me you do a bit of research before making a big decision. If you're considering selling your home you'll find thousands of blogs online from home improvements you can make to increase your home's value, to cleaning tips. To help you out, I've compiled 6 blogs you need to read before you list your home.
5 Things Every First-Time Seller Should Know
Think back to when you bought your current home: There were things that happened during the transaction that sent you into a panic, but ended up being a totally normal part of the process of buying a house. In hindsight, you can probably even laugh at how issues that seemed like a setback (like that big inspection report) were resolved relatively quickly...
What You Need to Know About Those Online Home Value Estimates
Opendoor, Zillow and Redfin have made it easy to give an idea of what to expect when offers come in — and a peek at what the homes of your neighbors, friends, and family are worth, too. However, like any tool or service that hints at certainty for things that are uncertain, the projected answer might not quite match your reality. In fact, the estimates might not even match from brand to brand...
Is Selling Your Home Right Now A Mistake?
Ask any real estate agent how the market is and you're almost sure to get the same answer: "Great!" With everything going on, you deserve more than that. Even if the market is great, it still may not be a great time for YOU...
5 "Emergencies" That Are Actually Normal When Selling Your Home
If there's a mantra every first-time seller should memorize, it's this: Expect the unexpected. While your realtor is going to educate you about the process of selling your home and share their thoughts about how the sale could go based on what's going on in your market right now, no two sales are exactly alike. That's because there is any number of issues that can come up at any point that can affect anything from your timeline to your budget...
An easy-to-understand explanation why the housing market is split.
The real estate market continues to make national headlines, but what happens when your experience doesn't seem to match up with what you're hearing in the news? If you've been experiencing any confusion about the real estate market in the last year, you're not alone. It's because the U.S. is in what's called a bifurcated market, or a split market. Check it out..
For such an important life event, Buy Before You Sell makes it easy.
Embark on your next chapter stress-free with our streamlined approach. Buy your new home before selling the old one, ensuring a seamless transition. Move just once and skip the hassle of temporary housing. Say goodbye to constant showings while you, your family, or pets are still at home. Experience a smoother, more convenient home buying and selling process with Buy Before You Sell. Check it out..
Schedule a Strategy Session Now!
If you're considering selling your home, or if you're just curious about what it might sell for. You can book a reservation to any of the links below or you can call Geoff at 916. 672.1030 or email at [email protected]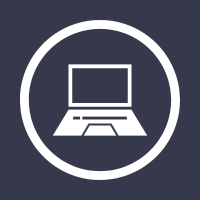 Schedule Virtual Sessions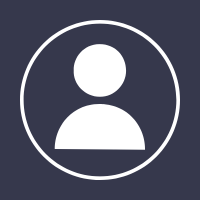 Schedule In-person Sessions