🇺🇸 Your Local Guide to 4th of July Celebrations in Roseville!
⭐️ Happy Fourth of July! ⭐️
The Jeff & Geoff Team is notorious for doing crazy things in our neighborhood.
Remember when we dressed up as Dumb & Dumber... or Thing 1 and Thing 2?
(If not, we've added a few photos to jog your memory)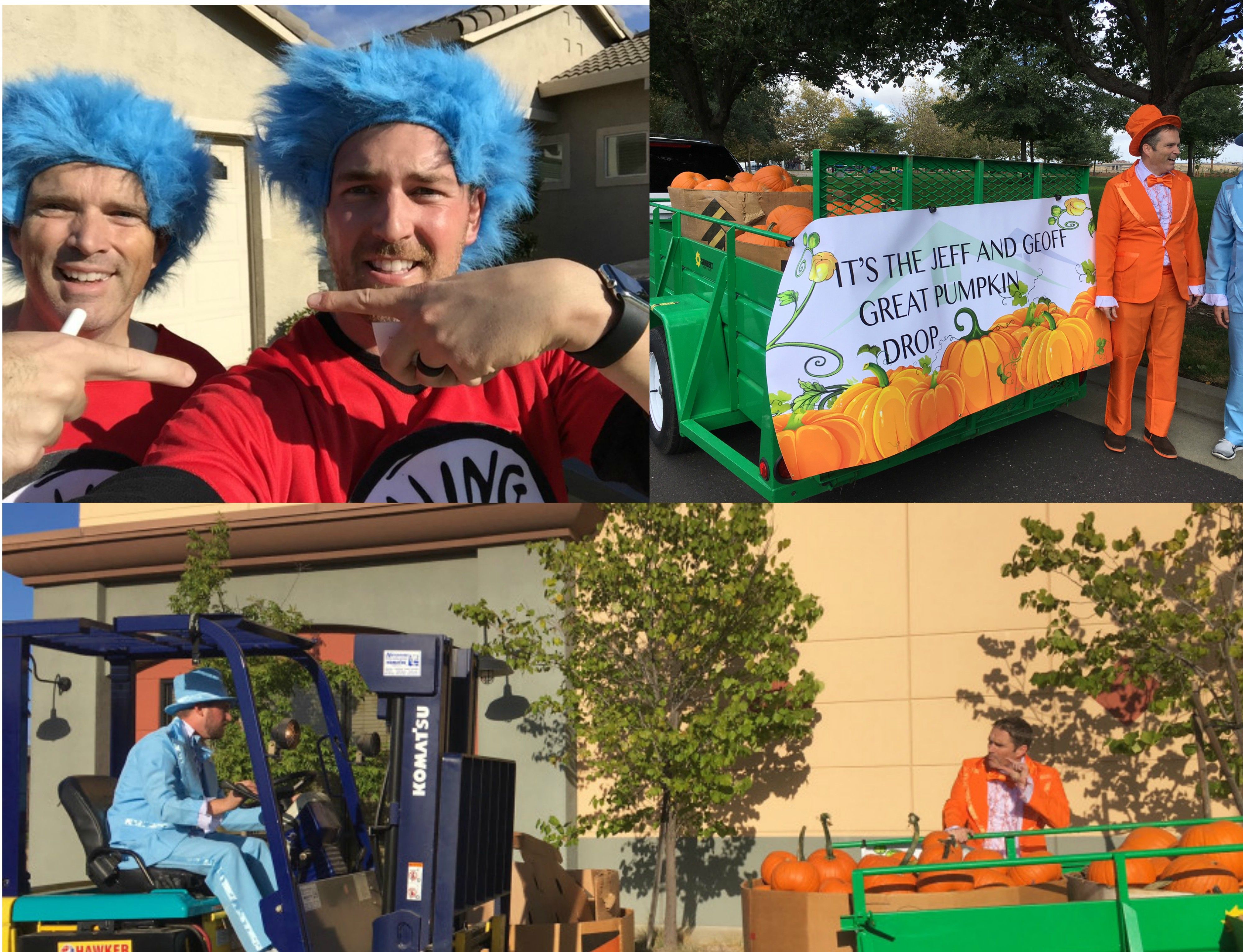 THIS year, we are going to be kicking it up a notch. In order to celebrate Independence Day, we will be traveling around the neighborhood with American flags in hand to share with every single neighbor.
Good Day Sacramento even caught us in the Act!
But back to the main event. Below we have put together our top 4 Independence Day related events in Roseville.
July 4th Events & Celebrations
When: July 4th 7:20 am || Where: Royer Park
"Please join the Roseville Crime Stoppers at Royer Park, 7:20am (10K) or 7:45am (5k) on the 4th of July, to kick off the 4th of July celebration with your family, neighbors and friends. Originally founded to support anonymous tips, this fun-filled event has expanded to also raise funds to purchase specialized equipment used by local law enforcement, provide scholarships for youth and educate participants on crimes affecting the community."
When: July 4th 9:00 am || Where: Intersection of Riverside/Vernon/Douglas
"Come out for the return of the Independence Day parade! The parade begins at 9 am at the intersection of Riverside/Vernon/Douglas, continues along Vernon Street past the Civic Center, turns right on Lincoln Street before turning right again onto Park Drive. Be sure to arrive early to get your preferred viewing spot."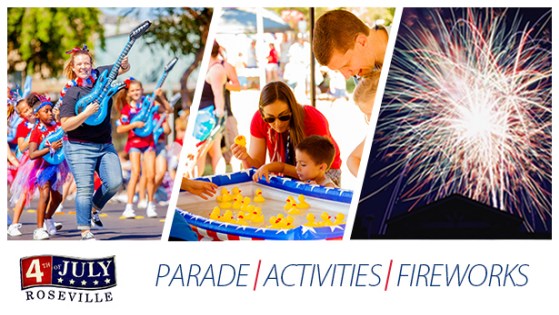 3. Royer Park Activities
When: July 4th 10am-1pm || Where: Royer Park

"Stay for the fun after the parade in Royer Park from 10 am – 1 pm. Carnival games, bounce houses, food vendors and music by the Capitol Pops Concert Band are just some of the festivities planned for Royer Park. Thank you to Performing Arts of Roseville for sponsoring the Capitol Pops Concert Band!"
When: July 4th 5:00 pm || Where: Placer County Fairgrounds

Finish your day of celebration at the Placer County Fairgrounds for an extravagant fireworks presentation! Beginning at 9:30 pm, watch as the fireworks as light up the sky while the crowd ooh's and aah's!
*Refreshments will be available for purchase at the fairgrounds*