Pumpkin Drop In Highland Reserve
Meet Jeff and Geoff
These two cousins are responsible for the pumpkins found spread amongst the homes of Roseville. They have a blast selling real estate in Highland Reserve, connecting with the community and giving back. Their annual pumpkin drop is just one of their ways of showing it.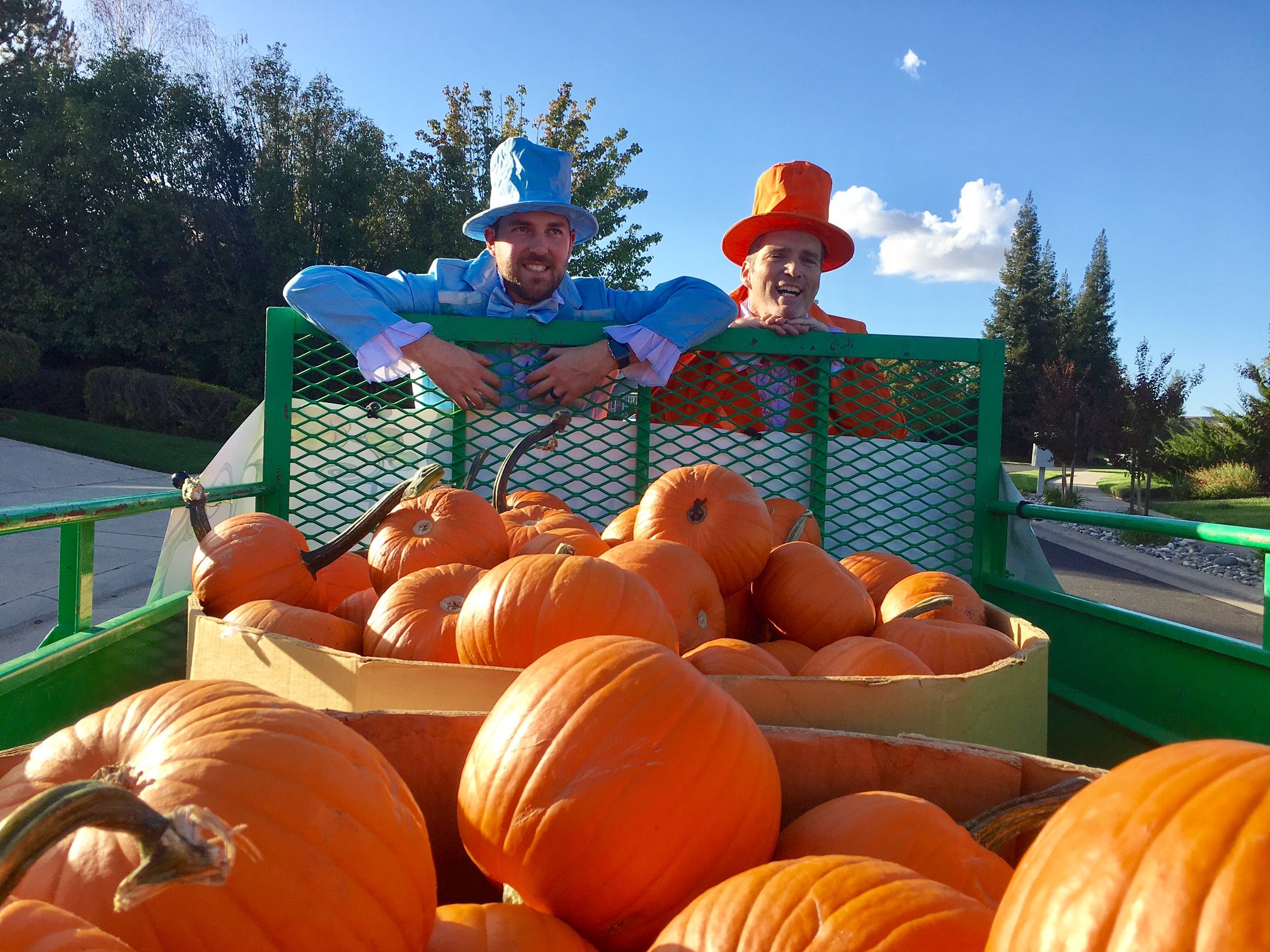 It all started in 2014 when Jeff and Geoff decided to deliver pumpkins to the homes of friends, neighbors, and a few clients who lived in the Highland Reserve neighborhood of Roseville. The pumpkin drop led to their annual pumpkin carving contest in which they award the winner a large tub of trick or treat candy.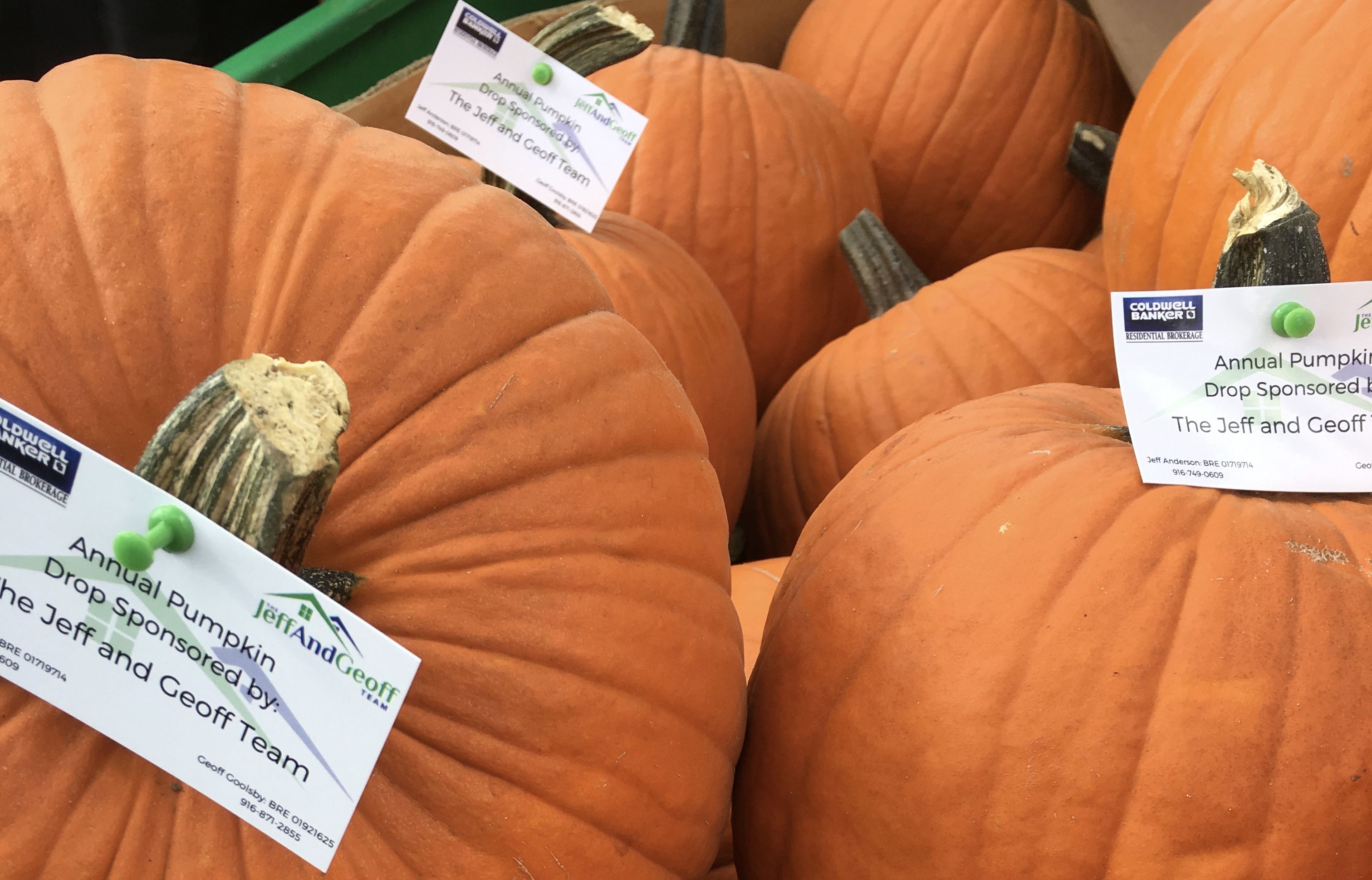 As Jeff and Geoff's business began to grow, so did their connections in Highland Reserve. "It's always been our mission to build quality relationships with the people around us. We live in this neighborhood and we love it. Pumpkin dropping has just become one of the ways we build those relationships. I can name dozens of homes that we have sold in this neighborhood, but I can name hundreds of neighbors that we have now established relationships with. And that is extremely important to us. Love what you do, who you do it for, and who you do it with. That's what our team is all about" - Geoff G.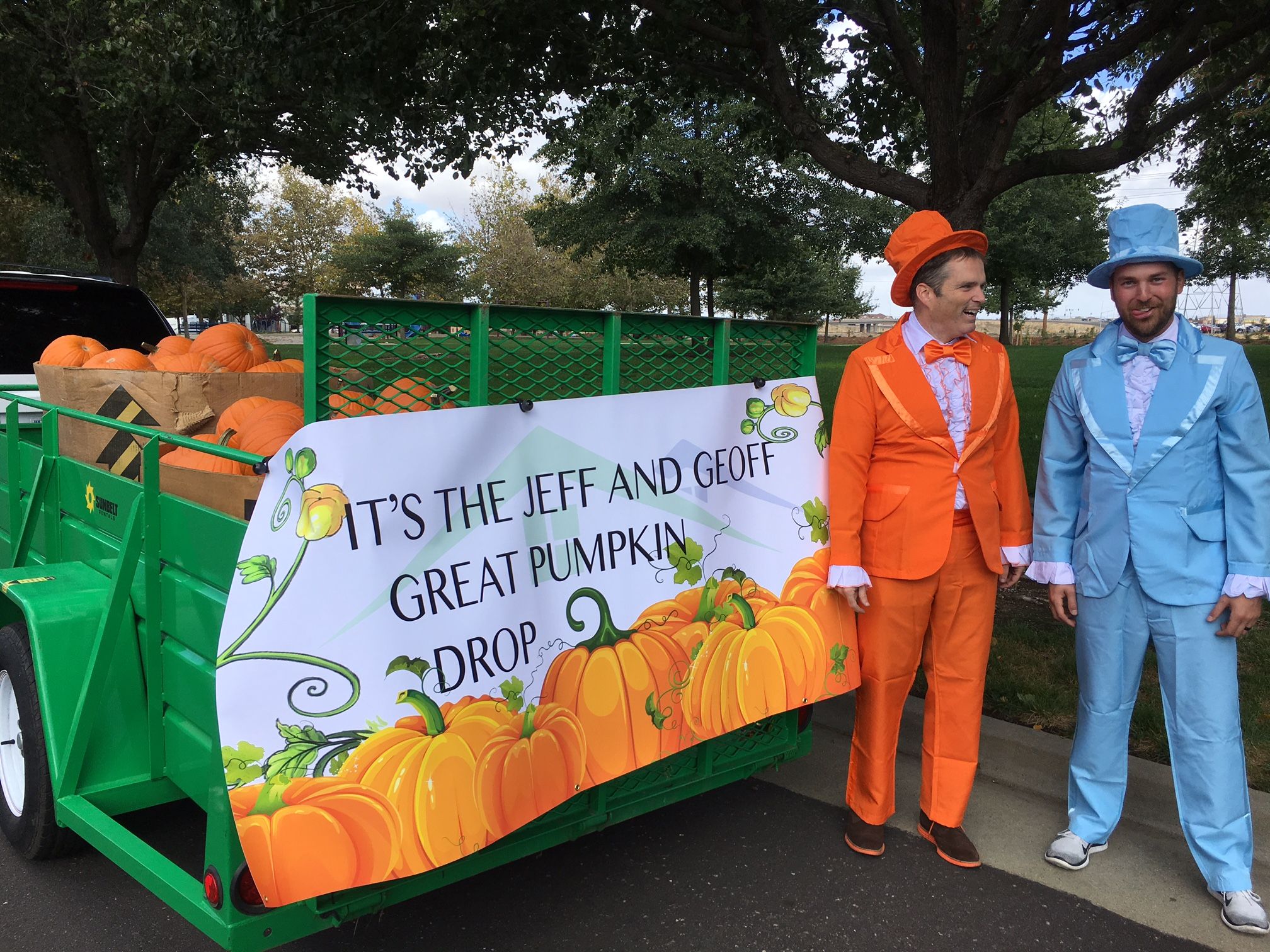 Check them out on Good Day Sacramento in 2016
The duo created a Facebook group for the neighborhood in 2014 to bring neighbors together and form a tighter community. The group was meant to be a place for neighbor advice, information, and anything else that the people in the area felt the need to share. By 2015, the neighborhood Facebook group began to grow exponentially, and last year Jeff and Geoff decided to extend the pumpkin drop fun to everyone in the group!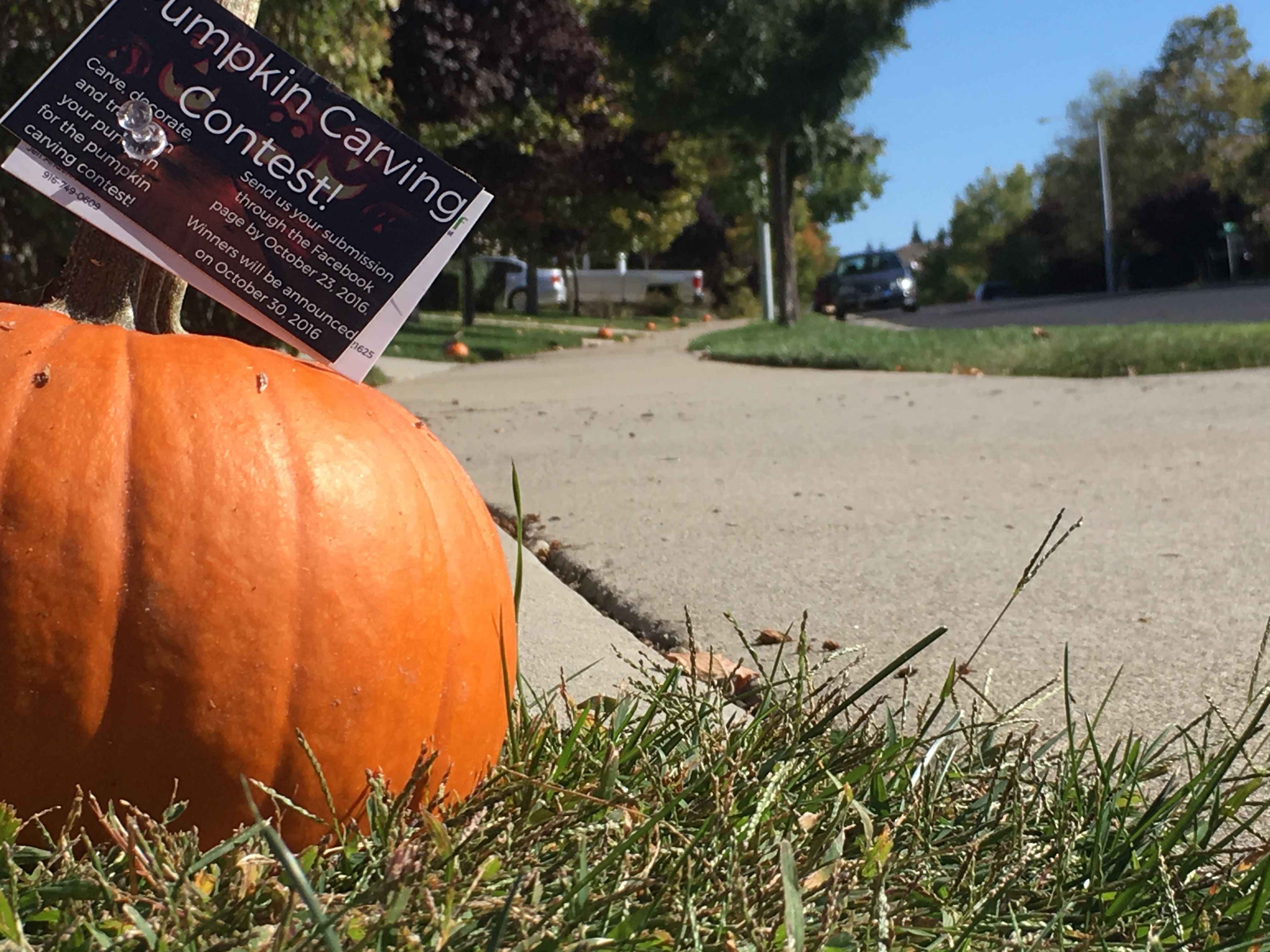 With this year's growth of the group and the excitement of last year's pumpkin drop, the team decided to go even bigger and spread the pumpkin love even further by delivering 2,000 pumpkins to the entirety of the Highland Reserve area! The hope is to encompass all of the Highland reserve neighborhood and give every neighbor the opportunity to join in on the fun.
Some Pics from previous years:
Want to be part of the fun?
Learn about real estate in Highland Reserve.