Home Values are up 6.6% in California
Chances are that you have heard of someone who's recently been involved in a quick real estate sale or been forced to compete with multiple offers when purchasing a home.
Low inventory and pent up demand from the last several months have contributed to a big upswing in home values. The national report shows that home values across the country have improved by 6.15 year over year.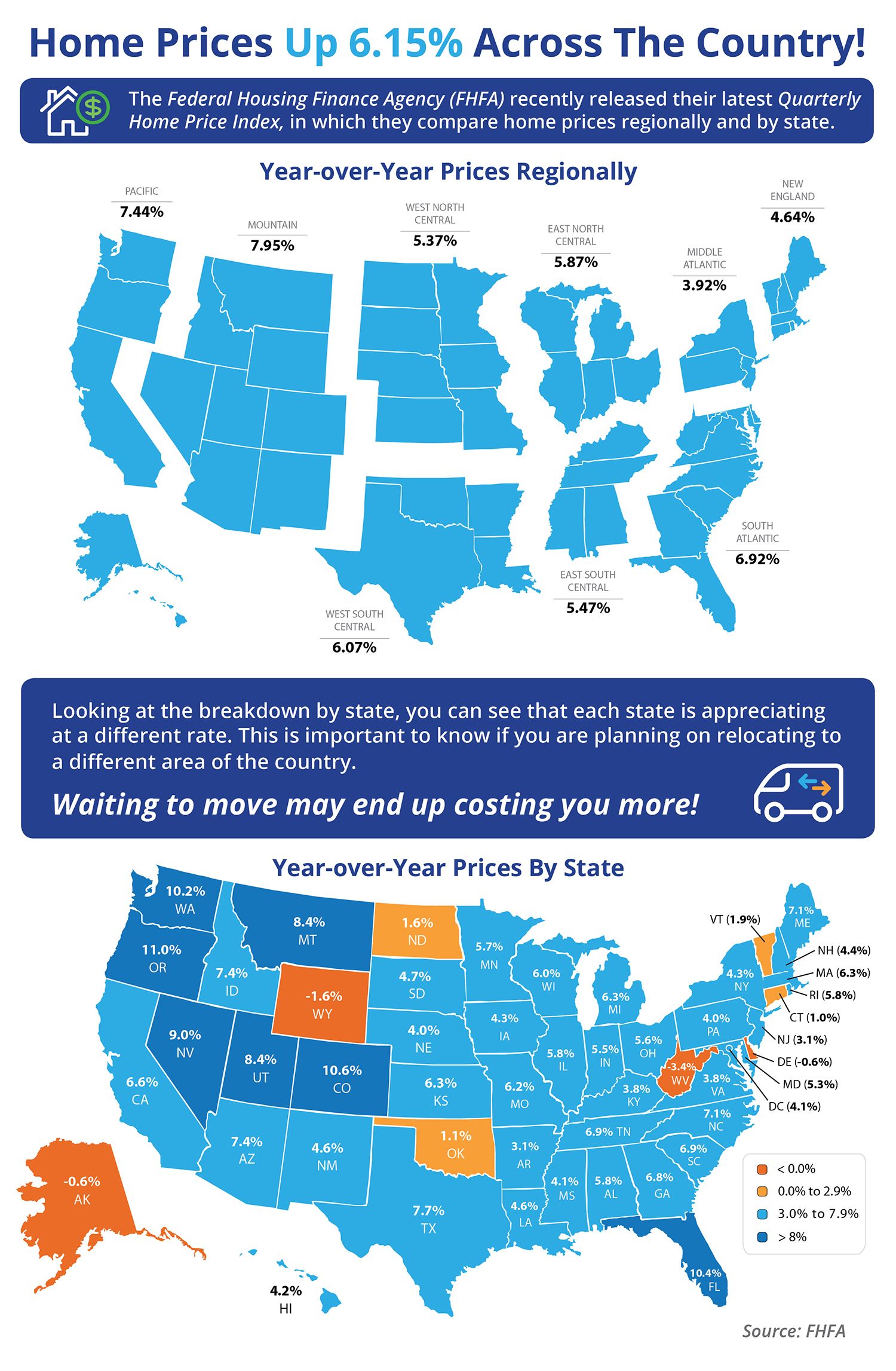 This is obviously great news for any seller, or a seller considering making the move. Appreciating values mean more money in the pocket.
Here are the top 4 things to consider when you're considering selling this year:
Are you moving out of state? in the Greater Sacramento Area, we see the majority of our appreciation in the spring and early summer months. If it's time to relocate, there may be a significant advantage to cashing out now and making the move out of state this summer. ESPECIALLY if you're heading to Alaska, Wyoming or West Virginia where you may be able to take advantage of a lagging market.
Interest rates will go up. I'm almost tired of writing that sentence, but still it remains true. We have seen the commotion that a 1/2% bump in rate can cause. Selling at a premium price and buying with a low-moderate interest rate should be the main priority for most sellers in today's market.
The demand for your home is likely highest right now. Prices are up and buyer so is buyer demand. This is the winning combination for any seller. This typically means great offers, with aggressive terms. Money isn't always everything. Sometimes good terms and a smooth escrow with flexible terms are more important. These good days of buyers bending over backwards to purchase your home won't last forever.
Marketing is still important. Prices are up and although the demand is high, buyers aren't bending over backwards for ugly properties. Positioning your home to attract the serious buyers with serious coin to make a great first impression is very important. Inventory is rising and the market has already appreciated quite a bit this year. Don't enter into the summer market with expectations of the aggressive offers and price points that spring yielded. Hire for marketing first, the great price and terms will surely follow.
The Trusted team in Real Estate for the Greater Sacramento Area. The Jeff and Geoff Team s...