This post by Michael Longsdon of Elder Freedom, a growing site dedicated to improving the quality of living of older adults in our community, features event details and tips on how to maintain a healthy lifestyle throughout your golden years and beyond.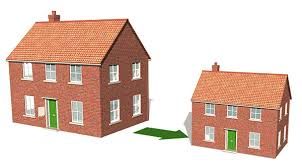 The topic is one that's near and dear to our team. Having assisted in multiple "downsizing" transitions, we understand the effort and toll that the process can take. With active adult communities like Sun City of Roseville and Sun City Lincoln Hills right here in our backyard, we value organizations that provide education and support to both professionals in the Real Estate industry as well as the families they are serving.
Read the first hand experience and tips provided by Michael Longsdon below:
Downsizing For Seniors: How To Declutter, Get Organized, And Make Moving Easier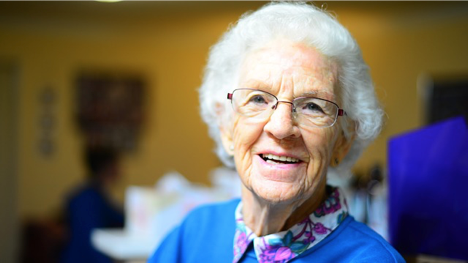 Photo via Pixabay by ArtWithTammy
Downsizing can be a tough job for seniors. Many have a home full of memories and mementos they've collected over the years, and it can be hard not only to physically go through the sheer amount of items, but to let go emotionally, as well. Downsizing can feel like a negative thing because it's associated with leaving things behind; however, it doesn't have to be that way. Think of it as a chance to go through those memories with your loved ones and reminisce, find a new home for some of them, and get your own home decluttered and organized. Doing so can help you feel energized and accomplished, and can even help with stress and anxiety.
This process is especially important if you're moving into a senior community, which may not offer the same amount of room as a house or traditional apartment. It's good to have a plan beforehand, so make a few visits to your new place if possible and map it out, either in your mind or on a piece of paper. This will help you visualize where some of your belongings will go, what will fit and what won't, and how best to arrange things on moving day to make the transition go as smoothly as possible.
Here are a few of the best ways to downsize and declutter.
Make a plan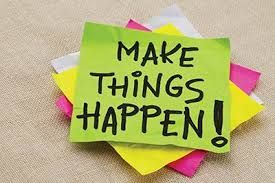 Having a good plan is half the battle when you're preparing to downsize. If you already have a new home or know where you'll be moving to, visit it to get an idea of where your belongings can go. This will help during the process of going through your things, because if you come across a piece of furniture you know will be too big for the new space, you can donate or sell it.
After that, go through each room in your home one at a time and take stock of what you have. Do an inventory of sorts and write down anything you know for sure you want to keep, as well as anything you want to give to family members. Put these items aside, if possible. After a week has gone by, look at your "keep"pile. Are there things in there you've done without for the week? If so, consider selling or donating them. You might be surprised at the things you don't need.
For more information on how to get started with a downsize, read this helpful guide.
Get some help

Downsizing for a move is a big job, so recruit some help from friends and family, if possible, to help go through your things and move boxes. Keeping your home neat during this process is important in order to prevent trip hazards.
Start with the more unsentimental objects (dishes, linens, books, etc) to make it easier on yourself; this can be done on your own when you have the time. It's a good idea to have family members nearby when you start going through items that have a lot of memories attached to them. Even if you're confident about being able to emotionally detach, it can still make things a lot more enjoyable to have a loved one to reminisce and chat with throughout the process.
Think about your space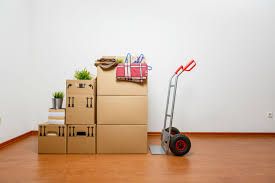 In some cases, you may need to take certain items but decrease their number. For instance, pots and pans, or bath towels. If you're moving into a senior living community, you won't have the same amount of closets and cupboards to fill, so you don't need as much.
Remember that downsizing, while a big job, is a good thing! Moving into a smaller home or into a retirement community can help relieve stress and anxiety and can help you become more social, which improves your overall happiness. Start with a good plan and moving day will be a cinch.
Member of Elder Freedom,
Michael Longsdon
We love hearing from people of our community wanting to share useful information or tips related to all aspects of their real estate experience! We appreciate and thank Michael Longsdon for his valuable input on downsizing for seniors.
Please visit the Jeff & Geoff Team for more information on events and topics within our community on our blog!